Search the website
Bhagwad Gita Chapter -9 Rajavidya Guhya Yoga
Bhagwad Gita Chapter -8 – Aksara Parabrahman Yoga
Bhagwad Gita – Chapter 07- Paramhansa Vijnana Yoga
Bhagwad Gita- Chapter -06 – Abhayasa Yoga
Bhagwad Gita Chapter – 5 Karma Varigya Yoga
Mantra & Prayers
INTRODUCTION The Brahmapureeswarar Temple is situated in Thirupattur. It is believed that by visiting this temple our fate can by changed by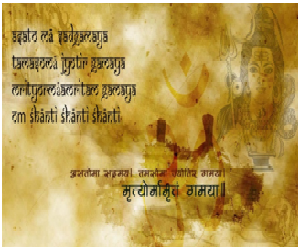 HOLY MANTRAS ASATHOMA MANTRA The Asathoma Mantra is an ancient Indian mantra which is found in the Brhadaranyaka Upanisad. The mantra must be recited during the
Gas stations have long ceased to be just places for refueling cars. Many drivers see them as an opportunity to immerse themselves in the world of gambling, trying their luck on slot machines. However, how safe and profitable it is, read in this article
https://www.hinduscriptures.com/gaming-machines-at-gas-stations/
. For quality and fair play, we recommend turning to Fair Go online casino, where a real casino atmosphere awaits you without having to leave the comfort of your home.
2019-03-08