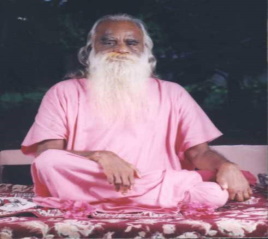 Shri Gagangiri Maharaj was a pious saint and belongs to the Nath Sampradaya. His birth name was Shripad Patankar.
LIFE
Shri Gagangiri Maharaj was born at a village in Patan district of Maharashtra. At his younger age, he left his home and became a saint.
After becoming a saint, he learnt yoga and meditation. He visited many holy places including Himachal Pradesh and Badrinath and worshipped Lord Shiva and Lord Vishnu. He stayed in the cave at Gagangiri and did severe penance.
Since, more people were benefited by his teachings they started worshipping him, including political persons of india.
Maharaj also asked the youngsters to spread spirituality among the masses.
He established his ashrams in Khopoli and Gaganbawda. He has a huge number of devotees in all parts of india, including business man, poor and the rich people. He never differentiated between rich and poor, and treated all of them as equal.
Maharaj took Samadhi in the year 2008 at his Khopoli Ashram.
IMPORTANCE
He was a great saint, who was highly praised by the people for his good speech on spirituality and for his simplicity. He never enjoyed any comforts and luxuries, and lead a holy life. He had done many social welfare activities at his ashram such as giving clothes, providing shelter to the poor, providing food to the poor and needy, and also moved with the poor people in a kind manner.
He taught yoga and meditation to all class of people, in order to lead a healthy and a peaceful life. He also given spiritual lectures on gods, and asked the people to worship the gods regularly and to chant their names.
Let us worship him and be blessed.
"OM SREE GAGANGIRI MAHARAJ NAMAHA"
WRITTEN BY
R.HARISHANKAR