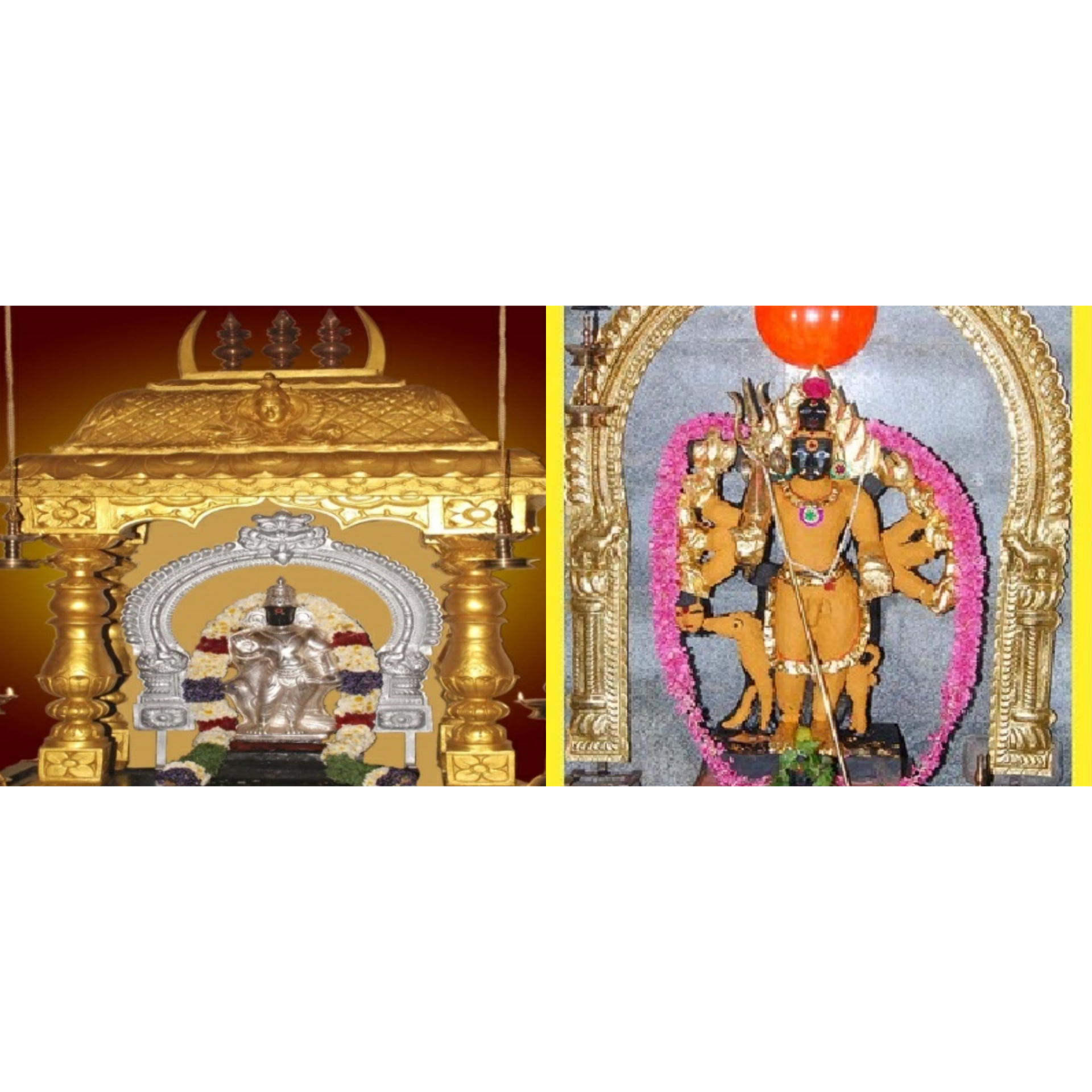 INTRODUCTION
Pozhichalur is situated nearby Palavaram, and it has an ancient Shiva temple built by Chola Kings.
The main deity in this temple is Sri Agatheeswarar and Goddess Sri Anandhavalli.
This ancient and marvellous temple is one among the Navagraha temples of Chennai dedicated to Lord Sri Saneeswara Bhagavan.
It is believed that the great saint Agastya had stayed here for many years and worshipped Lord Shiva at this place and got his divine dharshan in this temple.
Sri Saneeswara Bhagavan also worshipped Lord Shiva and got great powers.
Sri Sani Bhagavan is called as Mangala Saneeswarar and by worshipping him, all of our problems would come to an end, and we would get great peace and prosperity in our life. This place is also called as 'Vada Thirunallaaru' and those who are unable to visit Sri Saneeswara Bhagavan at Thirunallaru Temple can visit this temple and worship the Lord.
Sri Sani Bhagavan is having a separate shrine in this temple. There is also a separate shrine for Sri Kala Bhairava. Kala Bhairava protects us from our enemies, and removes the diseases, black magic and evil spirits from our body. This temple had been renovated by the Chola Kings. Lord Ganesha and Lord Anjaneyar idols are found in this temple.
The Theertham of this temple is called 'Sani Theertham' which is located nearby the temple. Important festivals celebrated in this temple are: Aarudhra Dharsanam and Sivarathri.
The address of this temple is Sri Agastheeswara Swami Temple, Pozhichalur, Chennai – 600 074.
Let us visit and worship the divine deities in this temple and get relieved from our problems.
"OM SRI SANEESWARAYA NAMAHA"
"OM SRI KALABHAIRAVAYA NAMAHA"
"OM NAMAH SHIVAYA"
WRITTEN BY
R.HARISHANKAR