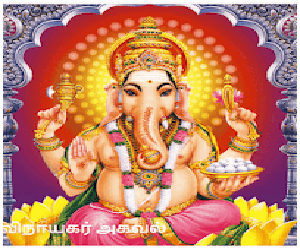 GANESHA PURANA
INTRODUCTION
The Ganesha Purana is a Sanskrit text that describes the features of Lord Ganesha, who is also known as Vinayaka, Ganapathy and by various other names.  It is an important Purana, and it includes the miracles performed by Lord Ganesha.
This famous text was written by Vyasa, who is also known as Veda Vyasa, and he lived during the previous Dwapara Yuga. The Ganesha Purana is considered as a very holy text by the Ganapatyas, who consider Lord Ganapathy as their main god, and they believes Lord Ganesha controls the entire universe through his extraordinary powers.
The text is considered as very popular since it relates to the First god Ganesha, who is considered to be the most important deity in Hinduism and he is worshipped during the beginning of the day, and also worshipped before starting any new ventures.
The text is also read by some people belonging to Buddhism and Jainism sects, due to the significance of Lord Ganesha. In this Purana, details about the great devotee Vallalan are mentioned. Vallalan was a staunch devotee of Lord Vinayaka and from his childhood onwards, he used to play with the idol of Lord Vinayaka along with his friends, by adorning flowers to the holy idol, and also shows camphor and Agarbathies to Vinayaka, and performs puja with much devotion and dedication.
Once during an evening, when his father has seen him performing Vinayaka puja in front of a Vanni tree, he got very angry with him, and immediately hits him with a stick very hardly. And after punishing Vallalan, his father went out from that place, and reached his home. Blood began to flow from his body, and the young Vallalan was felt unconscious.  The next day morning when Vallalan's father went to that place in search of his son, he found his son was again doing Vinayaka Puja without any wounds on his body. When his father enquired about him, he told, that during the night time, Lord Vinayaka had appeared before him, and rubbed his body gently with his trunk, and disappeared from that place. Immediately, Vallalan was relieved from his wounds, and become a healthier person. On knowing about this from his son, his father felt ashamed for his cruel act, and he immediately embraced his son, and asked apology to him, and he has also become a staunch devotee of Lord Vinayaka. After living a blessed life for many years, Vallalan and his entire family had reached the abode of Lord Vinayaka, the Ganesa Loka.
Similarly details about the great rishi Purushundi is also mentioned in the Purana. During the Treta Yuga, there lived a thief in a dense forest, who used to steal the belongings of the travellers. Once when he saw a great sage called Mukkala Munivar, he fell down at his feet. Then the sage had advised him to stop doing cruel acts, and asked him to do meditation on Lord Vinayaka. Similarly, Purushundi had performed severe penance on Lord Vinayaka, and after his death, he reached the abode of Lord Vinayaka, The Ganesa Loka.
"OM"
WRITTEN BY
R.HARISHANKAR