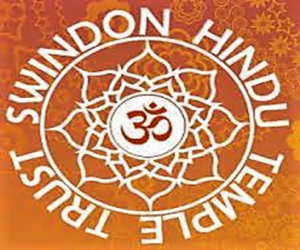 Hindus globally are highly concerned regarding reports of overnight closure of Swindon Hindu Temple & Cultural Centre in South West England by Swindon Borough Council without consulting the community.
Distinguished Hindu statesman Rajan Zed, in a statement in Nevada (USA) today, said that it was clearly a case of ill-treatment of minorities in England, where instead of providing security and helping repair the damage caused by five vandalizing incidents during the last few months at the Temple, the Council decided unilaterally to pluck a resource which met the spiritual needs of about 20,000 Hindus of the area.
It was appalling for the worldwide Hindus to hear about such incidents of harassment, bullying, and unfairness targeted towards a minority religion by a Borough Council. Such signals of neglect and contempt seemed to be reportedly causing heartbreak to the hard-working, harmonious and peaceful area Hindu community. British Hindus had made lot of contributions to the nation and society and continued to do so; Zed, who is President of Universal Society of Hinduism, noted.
Rajan Zed urged United Kingdom Prime Minister Boris Johnson; and Secretary of State for Levelling Up, Housing and Communities Michael Gove to seriously and urgently look into this issue of displacement of Swindon area Hindu community. He also urged Swindon Mayor Garry Perkins and Swindon Councilors to work with area Hindus and treat them with fairness and respect they deserved, so that they did not feel abandoned by their local leaders.
Zed further said that as an interfaith gesture; Church of England Bristol Bishop Vivienne Faull, Roman Catholic Clifton Bishop Declan Lang and area leaders of other religions should strongly condemn this action of Swindon Borough Council and show their solidarity with the reportedly perturbed area Hindus.
According to reports, Swindon Hindu Temple & Cultural Centre, run by Swindon Hindu Temple Trust; undertook various religious, social, community, cultural, interfaith and charitable activities. Its vision included "Establish Swindon as a Cultural destination".
Hinduism, oldest and third largest religion of the world, has about 1.2 billion adherents and moksh (liberation) is its ultimate goal.
Attachments area